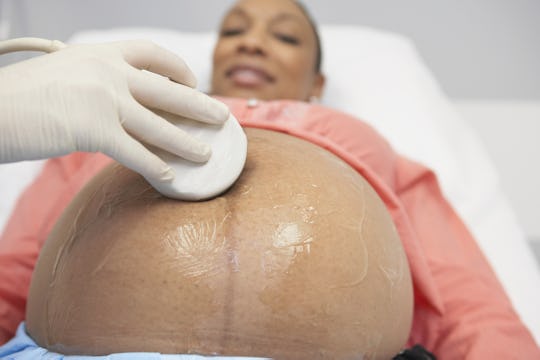 Fotolia
8 Basic Rules For Talking About My Stomach While I'm Pregnant – Or Ever
What arguably makes pregnancy all the more difficult to handle, is just how public the entire process is. Towards the end of your pregnancy, and whether you like it or not, you'll end up feeling like a walking spectacle. A pregnant belly seems to invite unwanted commentary from nearly everyone from strangers, to well-meaning friends and family. As someone who has experienced the "fun" that is walking around with a full-term pregnant belly twice, I've created a few basic rules for talking about my stomach while I'm pregnant. Or, you know, ever.
Maybe I'm more sensitive than most women. Perhaps I'm one of the few people that do not enjoy walking into a room and having the size and shape of my pregnant belly be the first thing everyone wants to talk about. However, to me, there really was no comment anyone could make about my pregnant stomach that felt flattering, or that resonated as pleasant in any way. If someone told me how "tiny" I looked, my first instinct was somewhat positive, but then I was like, "Oh crap, what if something is wrong with the baby?" If someone told me that I had "really grown" since the last time they'd seen me, instead of feeling relief that my previous worries about the pregnancy were assuaged, I would be worried that I had gone overboard with my pregnancy weight gain. It really is a losing battle.
I think the singular types of comments that people made that actually made me feel positive about my body were the ones that didn't have to do with my belly at all. Things like, "You look really beautiful," or, "You're glowing," or, "Pregnancy sure suits you," always made me feel good. So maybe we could lay off all this belly talk?