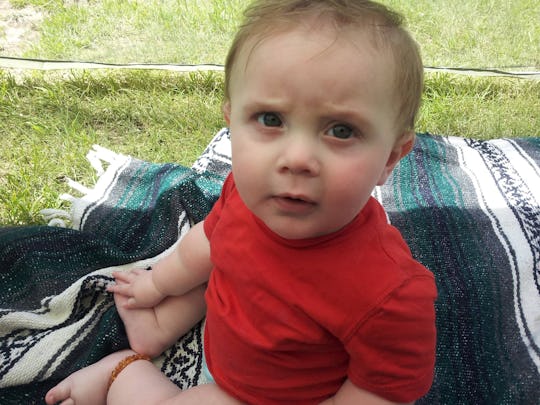 Courtesy of Steph Montgomery
8 Reasons Why Your Second Kid Will Be A Bigger Pain In Your Ass Than Your First
In many ways, having a second child was so much harder than having my first. It sort of makes sense, I guess. I mean, I was exhausted before my second was even born, and caring for two human beings is way more work than caring for just one. But I don't think it's just exhaustion that makes parenting two children difficult. In fact, in so many ways your second kid will be a bigger pain than your first child ever was, and their unique selves are going to present an entirely new set of challenges that are nothing if not daunting.
Now, don't misunderstand: I love my second child deeply. I think I was actually able to be a way better mom the second time around, too. I was more chill and had already figured some sh*t out. So make no mistake, I love being my son's mom. He was only a baby when I became a single mom, and as a result he was firmly attached to my leg, arm, or lap every hour of almost every day. It was sweet. He was my little shadow. But, eventually, I found myself wishing for my own space, my own bed, and to at least use the bathroom by myself.
One of my favorite parts of having more than one kid is that they play with each other. It's so sweet to see my children hang out and play. Not to mention that they kept each other occupied and out of my hair, which for a short time made me believe that I might actually be able to clean up messes or not have to watch them 24 hours a day. But I soon learned that kids playing with each other also means kids fighting with each other, touching each other, teaching each other how to break the rules, and yelling, "mom" every five minutes. Ugh.
So for so many reasons, your second child will totally be a bigger pain in your ass than your first. Reasons like, for example, the following: