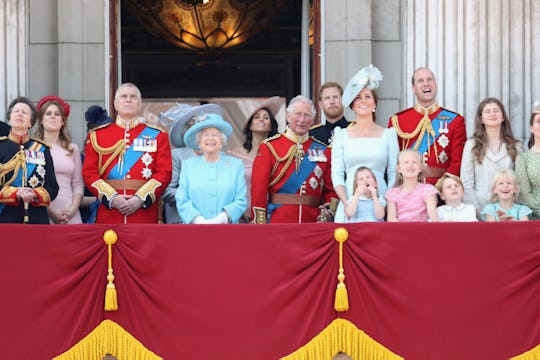 Chris Jackson/Getty Images News/Getty Images
I Tried Royal Family Parenting Hacks For A Week & It Was Surprisingly Easy
Whenever I see the Duke and Duchess of Cambridge — Prince William and Kate Middleton — wrangle their kids in public, I find myself jealous of their parenting abilities. Does it come naturally, or do they have an easier time because of things commoners like me can't afford? I did some research and was surprised to discover they're actually pretty hands-on parents. I also learned they're really unconventional in their parenting style.
Armed with a nanny this summer, I decided to try some royal family parenting hacks for myself, just to see if I could learn their secrets. I'm not princess material, by any means, and my kids should probably never get within miles of a palace, let alone live in one like the royal children, but what did I have to lose? Middleton and Prince William seem to have endless patience, skill, and style, especially while parenting Prince George (4), Princess Charlotte (3), and Prince Louis (3 months) largely in the public eye. I have a feeling we could all take a page from their gold-plated birth.
So, at best I thought I might learn something new, and at worst I would find out their methods don't work for me or my five kids. If Middleton can do it, and still look that flawless and well-rested as a mom of three, I might as well give it a shot, too. Turns out, the results of my experiment were surprising... to say the least.