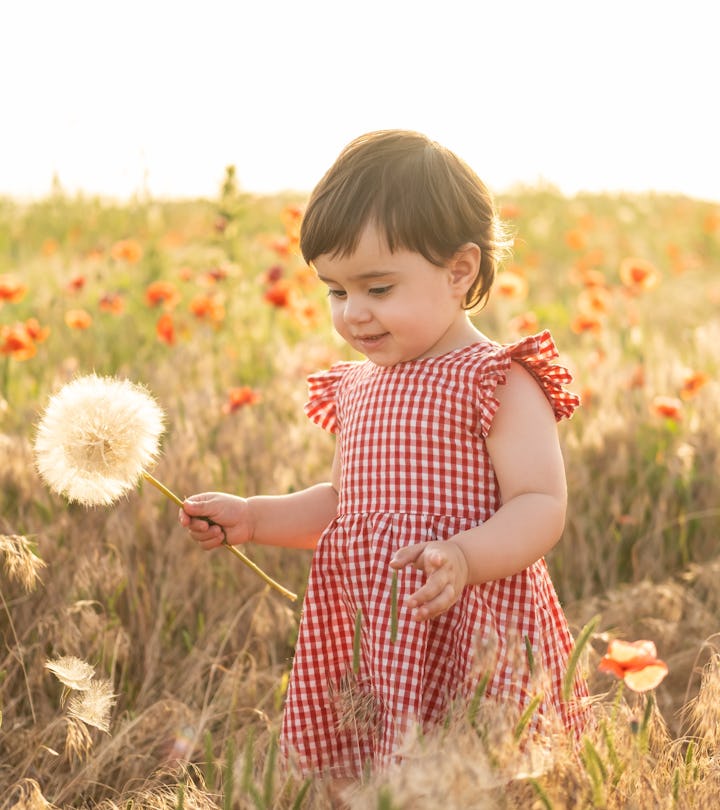 Shutterstock
90 Baby Names That Mean Red
Dahlia, Jasper, Flannery...the list goes on.
Are you captivated by a certain red flower, or memories around red and orange campfires as a kid? Maybe you and your partner met in college, where wearing crimson or burgundy was a way of life. Color names for babies can be full of meaning, and names that mean red are no exception. Whether they're pulled straight from nature and the elements, borrowed from other languages, or inspired by your baby's hair color, there are so many names that mean red to choose from.
Naming your baby is kind of a big deal — you want to select something you'll love for years to come, that will be meaningful to your child as they grow. But that means you'll need as many options as possible to find the perfect moniker for your little one. Fortunately, there's no shortage of beautiful, strong, unique names that mean red.
Girls' names that mean red
Boys' names that mean red
Unisex names that mean red
What name will you choose for your little fire-starter? No matter which name comes out on top, one day your child is sure to appreciate all the effort you put in to choosing the perfect name for them.