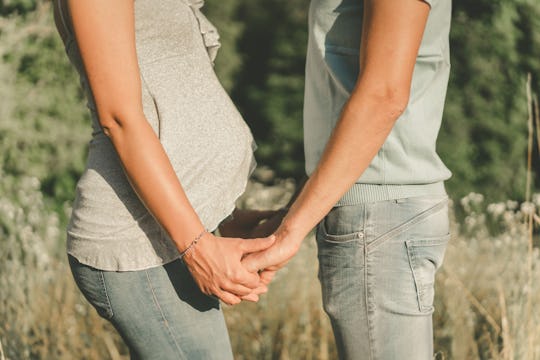 Fotolia
10 Things My Partner Can't Understand About Pregnancy & Losing My Bodily Autonomy
When it comes to pregnancy, the only person that can truly understand what it's like is the person who just-so-happens to be pregnant. It doesn't matter if a couple says "we're pregnant." Unless you, yourself, are physically carrying a fetus inside your body, you can't comprehend what it's like. Sure, partners can (and should) be supportive, but do they get what it's like to feel like you're losing control of your own body? Nope. That's why, no matter how hard he tries, there are things my partner can't understand about losing my bodily autonomy during pregnancy.
Bodily autonomy is always important, whether you decide carry a pregnancy to term or not. After all, you are the only one who has to live inside your body, so why should decisions about your body be left to anyone else? Unless you are in serious danger of harming yourself, and mentally incapable of preventing that harm from happening, there's no reason why your rights to do what you like with your body should be taken away.
However, the minute someone announces they are pregnant, everyone wants a say in everything you do. From what you eat, to how long you sleep, to whether or not you decide to stay pregnant, people will have opinions (and in so many cases across the country, legislations put in place that make it impossible to make your own decisions about your own body). One of those people can often be your partner. Here's why you need to shut that kind of mentality down, even if your significant other means well.