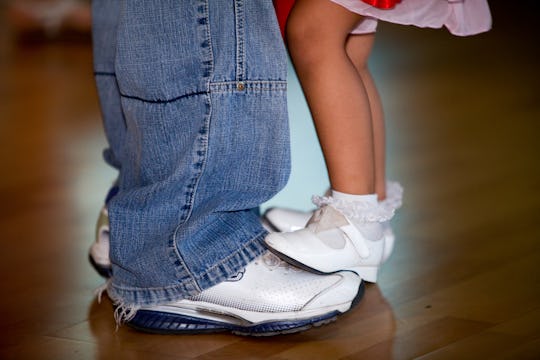 MrGeoff/Fotolia
9 Reasons Why I Won't Let My Child Go To A Father-Daughter Dance
My daughter was in kindergarten when she came home with an invitation for her first father-daughter dance. I quickly stuffed it in the recycling bin and hoped she would forget about it. At the time, I was separated from her father and he hadn't seen her in months, so a father-daughter dance wasn't feasible. Even if we were still together, though, there was no way I was going to let my daughter go to a father-daughter dance. Not a chance.
I know most people probably view these events as harmless fun, important community traditions, or a sweet way for a dad to spend time with his daughter. I am not one of those people, though. I actually think they are anything but harmless, and I truly believe we need to stop holding father-daughter dances entirely. Their problematic message aren't worth the one-on-one time. I also have a huge problem with events that deliberately exclude some kids, or their parents, from participating. Why make it for just fathers and daughters, and not for all kids and their parents of any gender? What about LGBTQ parents, single moms, or transgender kids? Should they not get a chance to enjoy a special event?
Whether intentionally or not, these events are exclusionary and reinforce the problematic cultural message that fathers own their daughters. Regardless of what anyone else thinks, that's not OK with me. Besides, I think it's creepy for adult men to take young girls on so-called "dates." I think it's weird for young girls to dress up and attend a dance as if they're adults. So for these and a mountain of other reasons, there's no way I would let my child attend a father-daughter dance.