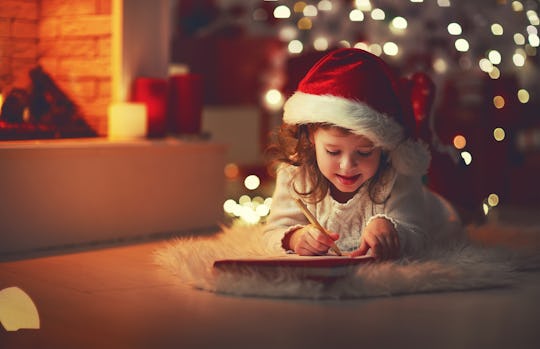 JenkoAtaman/Fotolia
19 Moms Share The Most Off-The-Wall Thing Their Kid Asked Santa For This Year
I don't know about you, but I always feel more connected to my son during the holidays. Not only do I have the opportunity to spend more time with him, but I listen to him more closely, too. I mean, how else am I supposed to figure out what "Santa" is going to get him? Whether it's writing a letter, or telling that super sneaky Elf on the Shelf, kids are hellbent on making sure the big man in the North Pole knows what to bring them. And the best part? Kids ask for silly and bizarre things from Santa. Seriously, some of these kids are either too smart for their own good, into some strange stuff, or are simply on the track to becoming full-time comedians.
Take my own kid, for example. He's 3 and has already formulate a ridiculously huge list of things he hopes Santa will bring him this year. Yes, I helped him write his list, and I am pleased to report that some of it was pretty standard. A monster truck. Blocks. A fire engine monster truck. (He has a thing for monster trucks). These "wants" were what I expected, so I didn't bat an eye or raise an eyebrow.
But then he also asked for a fire. Like, what? Fire? Huh? I don't know if it should be a contained fire, or a way for him to start a fire, or a glass-blown figurine of a fire, or what. He also asked for a water laser beam and, well, I have no idea what that is. I do know, however, that my son isn't getting anything with lasers this Christmas.
I have to assume my kid isn't the only child with hilarious asks this holiday season, so I asked other moms to share the most peculiar or surprising thing their kids want for the holidays. Guys, mini-humans are the best.