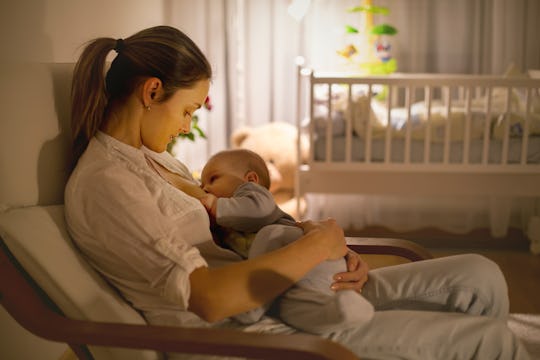 Shutterstock
6 Routines With Your Kids You Shouldn't Change During Mercury Retrograde
The time period from July 7 to July 31 may be a tricky one for many folks. Mercury is in retrograde, which astrologically means that confusion abounds and chaos reigns supreme. This is not the time for making seamless transitions, flawless decisions, or basically level-headed anything, according to those who believe in the power of the universe impacting our day-to-day lives. Due to the current turbulent state of the universe, parents should be weary of these six routines you shouldn't change during Mercury in retrograde.
Scientifically speaking, Mercury retrograde simply means that when viewing the planet Mercury from Earth during this time period, Mercury will appear to be moving backwards. Typically the planet appears to travel directionally from west to east, but during retrograde an optical illusion of sorts is at play and Mercury appears to be moving east to west. Although it happens most frequently with Mercury — about four times per year — all planets experience the retrograde phenomenon.
Historically, during Mercury retrograde people are advised not to make life-altering decisions or major life changes. As a parent, it is advised to keep things around your home as chill as possible during this period of probable insanity, including making sure you don't rock the boat when it comes to these routines you shouldn't change during Mercury in retrograde.