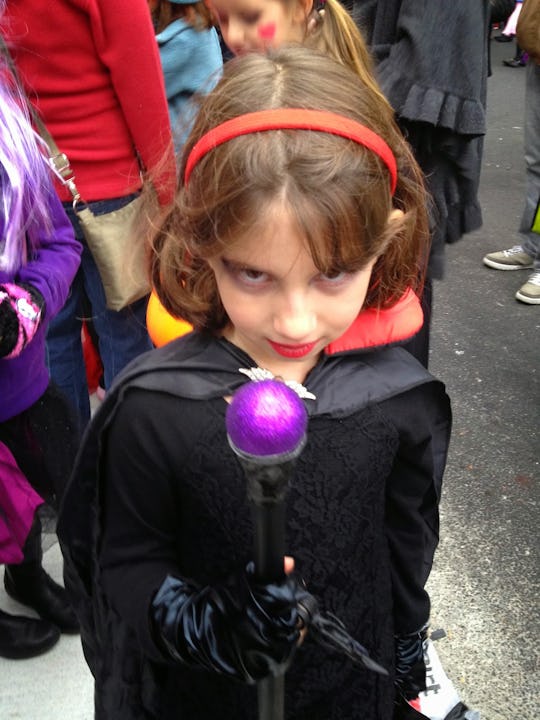 Courtesy of Liza Wyles
10 Empowering Things To Say About Your Daughter's Halloween Costume
As a feminist, my inclination has been to steer my daughter towards Halloween costumes that play up strength and cleverness. Since my suggestions are often met with eye rolls, I realized it didn't matter what she actually dressed as; it mattered how I brought attention to the strong and smart traits of the characters she wanted to portray. This meant paying close attention to how I spoke about her costumes. Even when she chose to dress as the abused, selfless, objectified Snow White, I found empowering things to say about my daughter's Halloween costume.
Halloween was never really my thing, until I had kids. When they were babies, I loved to dress them up in adorable mini-costumes and parade them around to the "oohs" and "aaahs" of our neighbors. As they got older, and more vocal about what they wanted to dress as, it became incredibly fun to watch pieces of their personalities manifest into their yearly costume choices. My son has gravitated towards anything that comes with a lightsaber, while my daughter has historically opted to go as Disney characters; embodying princesses and villains alike.
So, instead of leaning on tired compliments like "so scary," "so pretty," or "so cute," which isolated much if not all of the focus on my little girl's appearance, I tried some of these empowering things we can all say about our daughters' Halloween costumes. So far, so good.