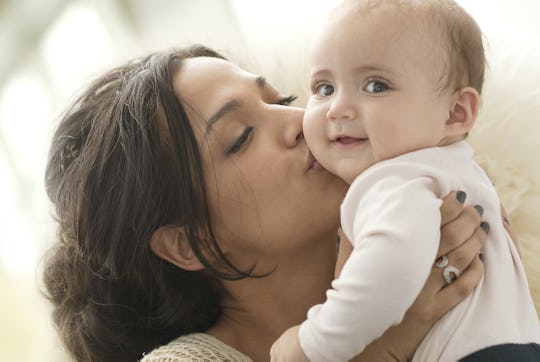 monkey3000/Fotolia
21 Moms Share The Most Surprising Things About Having A Daughter
When I found out I was having a little girl, I was thrilled, but quickly tried to hold back some of that excitement. When I thought about many of things I was excited about — cute dresses, dance class, playing with dolls — I reminded myself of the mantra I'd given myself when my son was born: Let them tell you who they are. Yes, I was a "girly girl" (and remain a girly woman), but maybe this little one wouldn't be. Who knows how she'd surprise me. I asked other moms to share the most surprising things about having a daughter, and their answers ran the gamut from ways their daughters have surprised them, to ways their daughters made them surprise themselves.
What has surprised me most about my daughter, who is 3 now, is just how thoroughly herself she is. Because I feel as though part of me always thought she was going to go to one extreme of the gender spectrum or the other — "girly girl" or "tomboy." I thought, surely, society would sink its hooks into her at a young age and she'd either buy into it or rebel against it. But the truth is she's just... herself. She's interested in the kind of things you'd "expect" of a girl — baby dolls, unicorns, dresses — but at the same time neither her personality nor interests are all that profoundly different from those of my son.
I'm sure I put gender on her in some ways —I tend to dress her "like a girl" (though she does have "boy" and "gender neutral" clothing), for example — but I try really hard to keep that kind of influence as minimal as possible and just encourage her to discover what she likes to do, wear, play, and be, all on her own. I never want her to feel she has to be any particular way just because everyone else decided she was a girl in a world that undervalues girls.
I also found it interesting how other mothers tended to think of their daughters in the grand scheme of what it means to be a girl or woman in our society. So with that in mind, here's what they had to say: