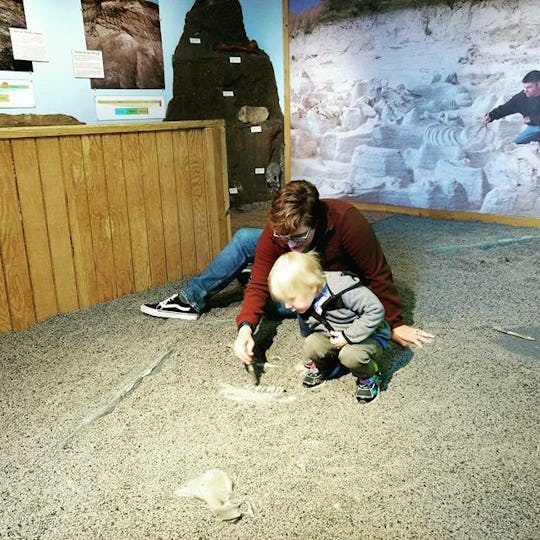 Courtesy of Scout
6 Ways To Support Transgender Parents On International Women's Day
As we celebrate International Women's Day on March 8, it's clear we still have a long way to go on the road toward gender equality. Unfortunately, despite some legal gains and growing acceptance, that road is even longer for transgender and non-binary people — especially when they are parents, too. Romper spoke with some transgender, non-binary, and genderqueer people via email about ways we can support transgender and non-binary parents on International Women's Day, and the rest of the year, for that matter. Because parenting is hard, no matter who you are or how you identify, and we are in this together.
NPR reports that some states have expanded rights for transgender and non-binary people. California, for example, passed a law on Jan. 1, 2018, erasing the need for a person to pick "male or female" for their state-issued ID. In many other states, though, lawmakers are fighting to prevent transgender people from having legal rights, and even obtaining necessary medical care. For example, in Kansas on Feb. 18, 2018 the Republican party passed a resolution to "oppose all efforts to validate transgender identity," which is mind-blowing to read in 2018. According to the ACLU, transgender parents face specific discrimination related to their ability to even become a parent or have custody of their kids following divorce or separation. And simply being transgender can put your life at risk. As the Mic Network reports, transgender people are at a much higher risk of experiencing violence than other groups of people. As one transgender mom, Ashley Wiggs, told Romper via email, it comes down to being treated as a human being. "Really, just treat me with respect and dignity," Wiggs says, "I didn't ask to be trans. I'm just trying to be the best wife and mother I can be."
Parenting is hard, folx, especially when you don't fit the gender binary and it's complicated to even check the box marked "mom or dad" on your kid's permission slip. So, how can those of us who don't face these barriers help? Read on for some ideas and requests from transgender and non-binary parents, themselves.