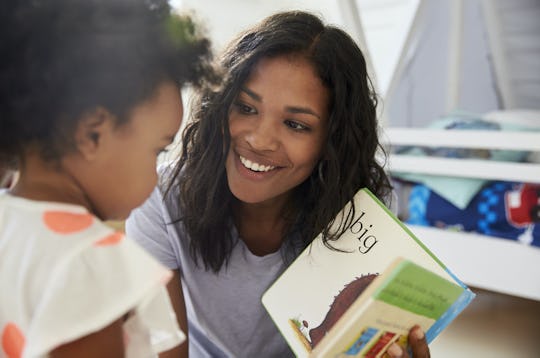 Monkey Business/Fotolia
35 Parents Share The Weird Way They Chose Their Child's Pet Name
A have two children, but based on the number of names I use around the house you'd think I have at least a dozen more. Yes, there's William and Gioia, but there's also boychik, girlchik, Buddy, Bean/Beans/Beany Baby/Gigibeans, Dude, and, well, the list goes on. People have feels about nicknames: some people want to avoid them at all costs while others plan them out before their child is born. But, in my experience, picking a pet name for your child is a weird, naturally occurring phenomenon to which few people are immune.
I find that these little pet names often fall into three categories: popular pet names (Bug, Buddy, Bubbah, Bean, and a lot of other "B" names for some reason), natural variations on a given name, and then completely off-the-wall weirdness that makes no sense whatsoever. Like, sometime during my childhood I decided I was going to call my brother "Akhi" (I still do). It in no way sounds like his real name, but just sort of happened one day. Later, however, we did discover that it's an Arabic name that means "my brother," so I'm going to chalk that one up to fate.
But what other gems have people bestowed upon their children? And, perhaps more importantly, why? I asked 35 parents how they found their own kids' nicknames, and some of them are downright bizarre.