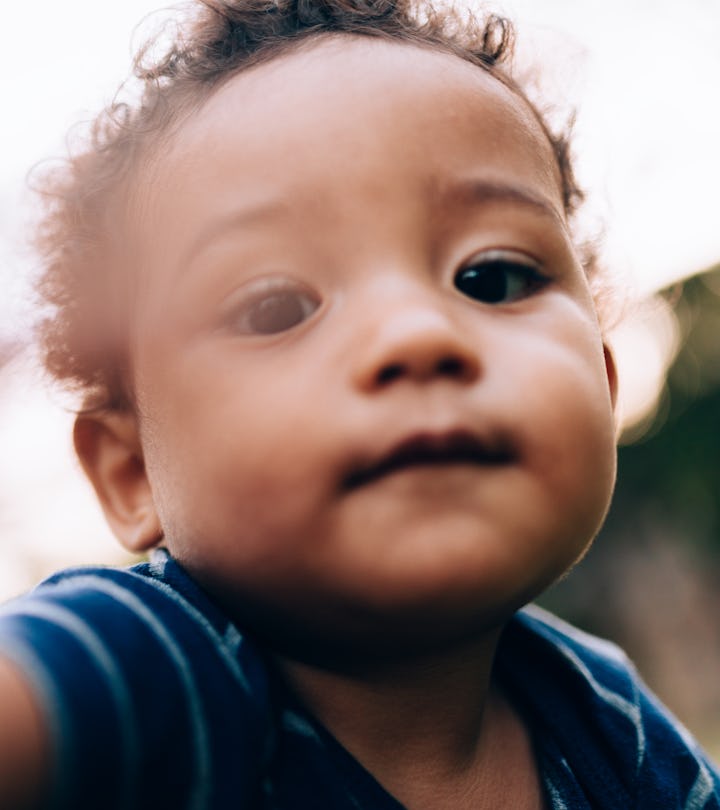 Cokada, Getty images
31 Baby Names For May Babies
These names are fitting for your little Taurus or Gemini
If you're expecting a baby, you probably don't need me to tell you that naming a person feels like a huge responsibility (no pressure) and it can be really hard, especially when picking a name both you and your partner agree on. You could consider turning to your babies' birth month for guidance, and on this list you'll find 31 baby names for May babies, that are strong, timeless, and related to the month in some unexpected ways.
May is an amazing month full of blue skies, warm days that aren't too hot, flowers (and allergies if you're me). You could take your cues from the freshness of the spring season by going for a nature-inspired named like Daisy or Fleur. Or you could look to the zodiac sign of your future-child, which if they're May-born will be either Taurus or Gemini. Taurus are the bulls, known for being strong-willed, and their birth stone is the emerald. Gemini are the twin signs, an air sign known for being playful and curious with pearl as a birthstone.
Whether you want something literal (like actually naming your child May) or you're interested in something a bit less on the nose, read on for 31 baby names fitting for your child born in May.