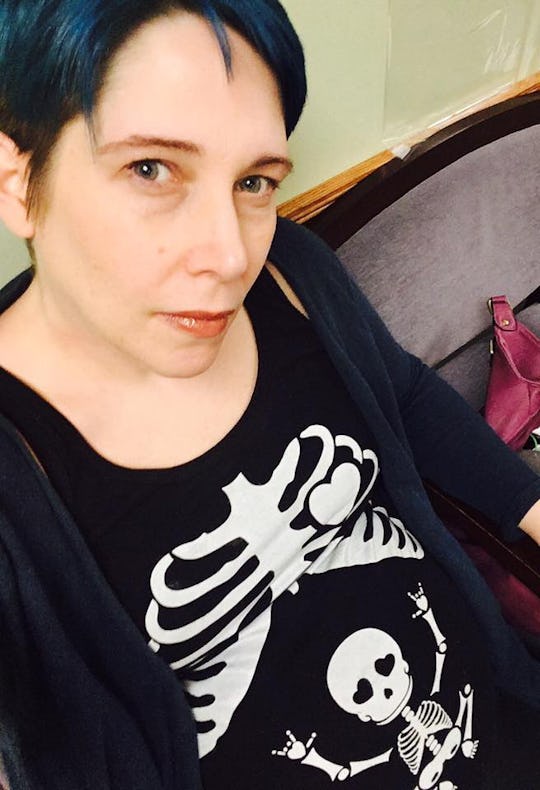 Courtesy of Steph Montgomery
How 10 Moms Got Through Their High-Risk Pregnancies
Pregnancy can be joyous and exciting, but it can also be scary and intense. Those of us who have endured high-risk pregnancies know just how hard it can be to cope with pregnancy, especially when your health or your baby's health is at an elevated risk. So, how do you get through a pregnancy when you're at a higher risk of things going wrong? Or, worse, when they actually do go wrong? I asked 10 moms to share how they got through their high-risk pregnancies in order to find out.
I had a pretty textbook pregnancy and childbirth the first time around. So, when my second pregnancy became complicated, I totally freaked the hell out. For me, being "high risk" meant a ton of extra doctor's appointments, tests, procedures, and extra opportunities for bad and scary news. From experience, I can tell you that it totally sucks to go through the aforementioned without being able to have a cocktail to take the edge off.
I had hyperemesis gravidarum — severe nausea and vomiting — that made the morning sickness I had during my first pregnancy feel like a beach vacation. Then, I developed preeclampsia and was put on strict bed rest. Every morning I would see the maternal-fetal medicine (MFM) specialist or my midwife for a blood pressure check, urine protein analysis, and, at least once a week, an ultrasound and non-stress test (NST). Each time I went, for almost six weeks, they would say the same thing: "Next time, we'll probably have to admit you for induction or c-section or you or your baby might die." I got so anxious about delivery, I started bringing my hospital bag and extra pillow with me yo my weekly visits, just in case.
In the end, the things that helped me cope were the same things that help me cope now that I'm postpartum with a newborn: surrounding myself with family and friends who get me, letting little things go and knowing the world wouldn't end if I let my toddler watch TV or left laundry in baskets on the floor (it's still in baskets, five years later), throwing myself into work and silly TV shows, because it took my mind off of the really scary "what ifs," and trying to stay calm.
Still, and even though I had support, it was the seriously hard to cope with a high risk pregnancy. So, I wanted to learn what other people did to make it through, and asked some other high-risk pregnancy survivors how they got through those painful, scary, and uncertain months. This is what they had to say: