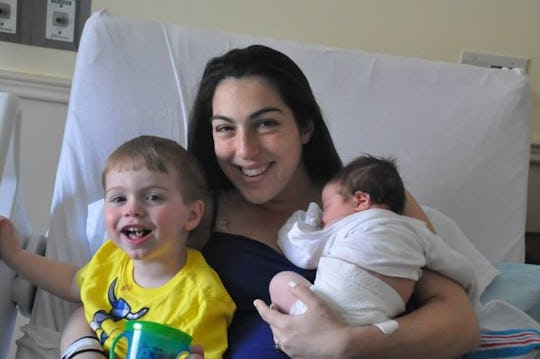 Photo courtesy of Jamie Kenney
13 Things I Wish I Knew About Having A Second Baby Before I *Actually* Had One
I've always wanted more than one child. And for more than a year after I had my son, I never questioned that assertion. But around the time my son was entering the "toddler" stage, I started to wonder. "This is pretty nice," I thought. "Do I want to change this?" My original "plan" won out, though, and I became pregnant shortly after my son's second birthday. Still, the lingering doubt remained and I was nervous about a lot of things. When it came to having a second baby, there were so many things I wish I would have known baby number two arrived. It would have saved me a lot of stress... and more than one unpleasant discovery.
Of course every family is different and what I've found to be true may not be the case for everyone. But based on a lot of the conversations I've had with other parents, the vast majority of the worries moms have about bringing a new baby home to their more established baby is for nothing. Or it's not for nothing, but it's something that blows over pretty quickly.
When I was pregnant with my daughter, I wouldn't describe myself as a nervous wreck, but I would describe myself as someone who regularly sobbed because she was going to ruin her baby boy's life by having a second child.
So, if I had a time machine, I would make past-me aware of all of the following: