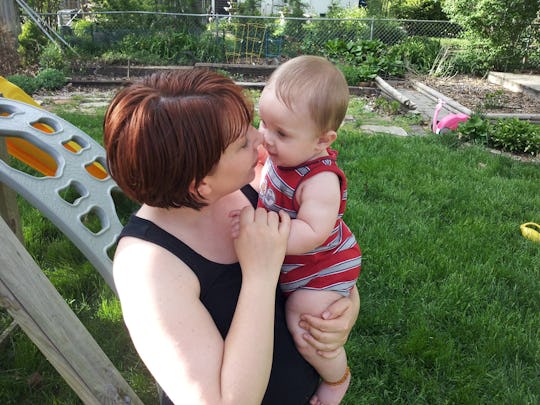 Courtesy of Steph Montgomery
Yes, You Can Handle This Whole Parenting Thing & These 21 Moms Can Prove It
Most of us parents can remember the moment we became responsible for another human being. I mean, it's kind of a big deal, right? But what about the moment you knew you could handle being a parent? In my experience, rarely do the two coincide. I pretty much spent the first few months of my daughter's life thinking, "I can't do this." Things got easier, to be sure, but just when I started to figure one thing out, life would throw me a curve ball and the thing that worked to get her to sleep, to eat, or stop crying, would change. Parenting is definitely not for the faint of heart. Most of the time I wasn't really confident as a parent. Honestly, I am still a hot mess most of the time, so I guess some things never really change.
The moment when I realized I could do this parenting thing came years after I actually became someone's mom, and at the time I didn't think it was my best parenting moment. I had left my husband of more than a decade. After staying with my parents for a few weeks to get my bearings, I moved into my own place with my baby and my 4-year-old. I had no confidence and no idea if I was going to make it as a single mom. I had no idea how I was going to get through bedtime, let alone raising two kids by myself, but I did it. It wasn't pretty, sure, but I did it. And as I was sitting on my couch letting the 4-year-old watch Netflix while my baby fell asleep in my arms, I had a random moment of peace and thought to myself, "I can totally do this." That was my moment.
In my conversations with other moms, it seems like this moment of clarity and confidence is different for everyone — some knew right away, and others still aren't so sure they will ever have that moment. It's clear that parenting is hard AF, and most of us are just along for the ride. It's important to remember that even if you aren't a "perfect parent," or don't feel confident in your parenting ability, you are probably doing just fine. Keep that in mind as you read the moment other moms felt confident as parents, and keep on the look out for your own moment. I promised, eventually, it will come.