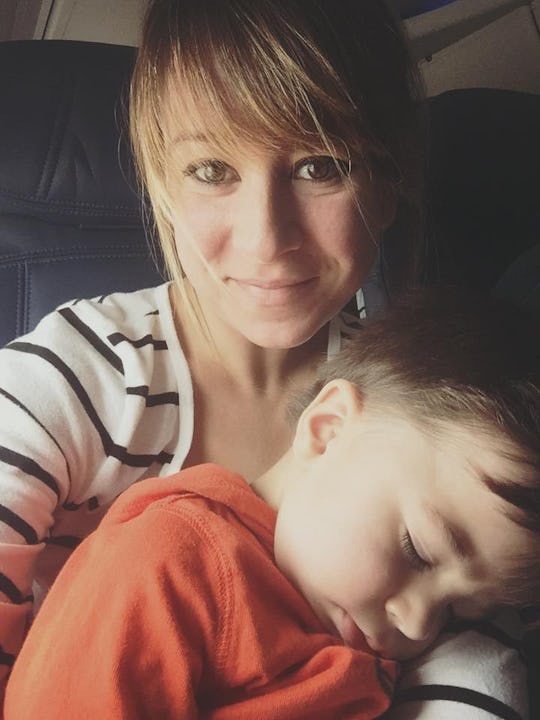 Courtesy of Danielle Campoamor
14 Things I Learned From My Failed Relationships That Actually Made Me A Better Mom
Up until rather recently, there were very few things I excelled at more than ruining a romantic relationship. Whether it was dating the wrong person, pushing someone away, or just being irresponsible with my dating decisions, I was a romantic mess. Thankfully, that "mess" lead me to my current partner and the father of my son. Thankfully, the things I learned from my failed relationships have made me a better mom, so even the bad parts of every relationship that ended in some spectacular, heartbreaking manner, has paid off.
Of course, it's easy for me to wax nostalgic about my past relationships because, well, if they hadn't of ended then I wouldn't have met my partner, and our son wouldn't be a boisterous 2-year-old toddler, ready to take on the world one Elmo catchphrase at a time. When I was in the thick of those romantic blunders, however, it wasn't so easy to see the forest through the trees. The pain was real and the disappointment was real and the guilt was very, very real. Whether I was hurt or I hurt someone else, it wasn't easy to locate a silver lining.
Which is why, honestly, I think it's important to stop every once in a while, take stock of where you've been and what you've endured, and tally the lessons you've learned along the way. Those relationships — whether short, substantial, superficial, or meaningful — have shaped me into the person, partner, and mother I am today. Those exes played an important part in the evolution of my personality, the way I handle my current relationship, and how I parent my adorable son. So, while I probably won't be getting a hold of each and very ex-boyfriend I've ever had anytime soon (because, nope), I can't help but think about the lessons they taught me, how those lessons have made me a better mother, and how thankful I am that those relationships existed, and then ended.