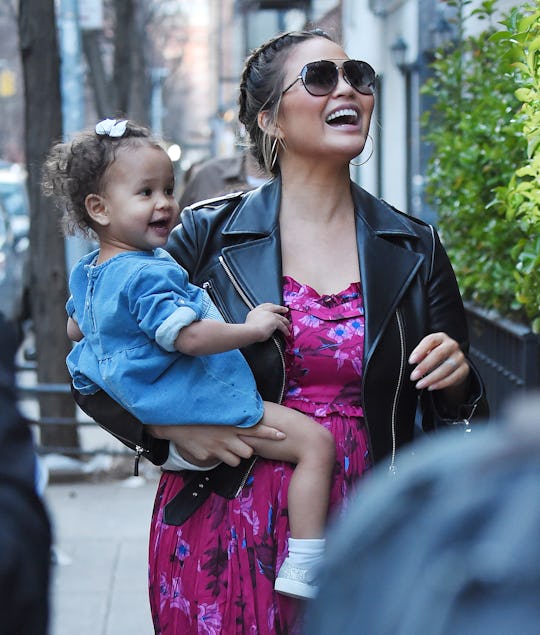 Josiah Kamau/BuzzFoto/Getty Images
20 Celeb Moms To Follow On Instagram For Your Many Mom Moods
While not everyone uses social media for the celeb content, I think maybe they should. Especially if you're a new mom trying to figure out your identity as a parent. Or, more importantly, looking to find a way to hold on to your regular identity after becoming a parent. To aid in just that, here are 20 celebrity moms to follow on Instagram who can help inspire all of the different shades of mom you might choose. Just as there are infinite stars in the sky, so too are there many different styles of celeb moms floating around social media. Allow me to be your guide, won't you?
Following celebrity moms is a very different ball game from following your real life mom friends on Instagram — I hope you know this. There is a level of complicit fiction people sort of expect and accept in the social media feed of a celebrity. For instance, I'm pretty certain your friend Cynthia from playgroup doesn't have a whole lot of branded ads featured on her feed. Or professional photographers setting up artful candid photo shoots on the beach with her baby.
These celebrity moms on Instagram run the gamut of inspirational, aspirational, decadence, and surprisingly relatable. Everything you need to keep you neck deep in satisfying mom culture while you're breastfeeding in the middle of the night.