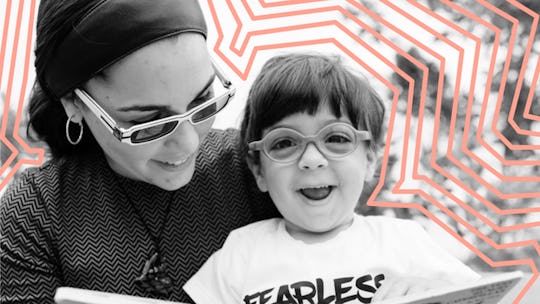 Caroline Wurtzel/Romper
Here Are Our Favorite 50 Romper Stories This Year
For women generally, and moms specifically, 2017 was about a lot of things: a rapidly shifting political landscape; a spate of alleged Kardashian pregnancies; a march that inspired thousands of mothers to take to the streets with their daughters, showing them how to #resist; the end of Fixer Upper; a total eclipse of the sun.
But for Romper it was also, still, about one thing: the idea that motherhood is not the end of your life or your self, and life somehow expands to include all of the yous: the person still not over Chris Pratt and Anna Faris, the person who wants to raise a son who respects women, the person who doesn't think she, as a mother, should be responsible for righting the wrongs of bad men, the person parenting a trans kid in a world that still views that kid as a threat, the person who is never more at home than she is at Target.
The following list of the best stories Romper published in 2017 reflects and represents all of those identities and more through reporting, personal takes, humor, and a video series that honestly is going to make you cry. (If you're feeling nostalgic, check out our Best of Romper 2016 list, too.)
To the degree that these stories are smart, poignant, funny, or brave, it's because they were conceived and written to convince you, our smart, inspiring, funny, courageous readers, to hang out with us.
Enjoy, Happy Holidays, and bring it, 2018.